Style and Colour: Spontaneous fermentation beer macerated with fresh hops of the Hallertau Mittelfrüh type.
Taste: Perfect balance between the natural acidity of Lambic and the fine bitterness of Hallertau hops.
Alcohol: 5.5 % ABV
Drinking Temperature: 12 - 15 ° C
Fermentation: In order to preserve the delicacy of the hops, the lambics selected for the elaboration of the Cuvée Saint-Gilloise are elegant and very fine in order to preserve the acidity/bitterness balance. Bottled in 2021.
Ingredients: Water, wheat, malt, fresh hops of the Hallertau Mittelfrüh type.
The Brewery: Cantillon is a traditional lambic brewer and blender located in Anderlecht Brussels, founded in 1900 by Cantillon family. Since 1970, it is owned and led by Jean-Pierre Van Roy, the spouse of the founder's granddaughter.
Origin: Lambic is a type of beer brewed in the Pajottenland region of Belgium southwest of Brussels. It is fermented through exposure to wild yeasts and bacteria. The name "Saint Gilloise" comes from the mythical football club of the city of Brussels, of which the Van Roy family is a big fan.
Food: Excellent aperitif
Keeping and Storage: The beer will keep for 5 years in the bottle, if well stored on its side.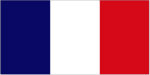 Style et couleur: Bière de fermentation spontanée macérée avec du houblon frais de type Hallertau Mittelfrüh.
Goût: Equilibre parfait entre l'acidité naturelle du Lambic et l'amertume fine du houblon Hallertau.
Alcool: 5.5 % ABV
Température de consommation: 12 - 15 ° C
Fermentation: Afin de préserver la délicatesse du houblon, les lambics choisis pour l'élaboration de la Cuvée Saint-Gilloise sont élégants et tout en finesse afin de préserver l'équilibre acidité/amertume. Mise en bouteille en 2021.
Ingrédients: Eau, froment, malt, houblon frais de type Hallertau Mittelfrüh.
La Brasserie: Cantillon est un brasseur et assembleur de lambic traditionnel situé à Anderlecht Bruxelles, fondé en 1900 par la famille Cantillon. Depuis 1970, elle appartient et est dirigée par Jean-Pierre Van Roy, l'époux de la petite-fille du fondateur.
Origine: Le Lambic est un type de bière brassé dans la région du Pajottenland en Belgique, au sud-ouest de Bruxelles. Il est fermenté par exposition à des levures sauvages et à des bactéries. Le nom "Saint Gilloise" provient du club de football mythique de la ville de Bruxelles, dont la famille Van Roy est grande supporter.
Cuisine: Excellent apéritif
Conservation et stockage: La bière se conservera 5 ans dans la bouteille, bien stockée (couchée).
Stil und Farbe: Spontan vergorenes Bier, mazeriert mit frischem Hopfen des Typs Hallertauer Mittelfrüh.
Geschmack: Perfekte Balance zwischen der natürlichen Säure des Lambic und der feinen Bitterkeit des Hallertauer Hopfens.
Alkohol: 5.5 % ABV
Trinktemperatur: 12 - 15 ° C
Gärung: Um die Zartheit des Hopfens zu bewahren, sind die für die Ausarbeitung der Cuvée Saint-Gilloise ausgewählten Lambics elegant und sehr fein, um das Gleichgewicht zwischen Säure und Bitterkeit zu erhalten. Abgefüllt in 2021.
Zutaten: Wasser, Weizen, Malz, frischer Hopfen der Sorte Hallertauer Mittelfrüh.
Die Brauerei: Cantillon ist eine traditionelle lambische Brauerei und Mixer mit Sitz in Anderlecht Brüssel, die 1900 von der Familie Cantillon gegründet wurde. Seit 1970 befindet sie sich im Besitz von Jean-Pierre Van Roy, dem Ehepartner der Enkelin des Gründers, und wird von ihm geleitet.
Ursprung: Lambic ist eine Biersorte, die in der Region Pajottenland in Belgien südwestlich von Brüssel gebraut wird. Es wird durch die Einwirkung von Wildhefen und Bakterien fermentiert. Der Name "Saint Gilloise" stammt von dem mythischen Fußballverein der Stadt Brüssel, von dem die Familie Van Roy ein großer Fan ist.
Essen: Ausgezeichneter Aperitif
Aufbewahrung und Lagerung: Das Bier bleibt 5 Jahre in der Flasche, wenn es gut gelagert und horizontal gelagert wird.