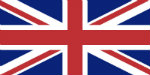 Receive 3 beautiful bottles of 75 cl beer every month, delivered at home, for 3 months: discover 3 new beers every month for 23 CHF per month. Reduced delivery costs. Start next month and get your first 3 beer bottles 75cl during the first week of the month. You can set your delivery day directly with the DPD carrier.
Your advantages:
1. You have a very attractive price: on average 7.7 CHF incl. VAT per beer bottle of 75cl
2. You have reduced delivery charges. You will receive your beers every month at no extra charge.
3. You will have the nice surprise of discovering new craft beers every month.
4. You will always be ready to open a beautiful bottle of 75cl beer as an aperitif, to enjoy with friends, to accompany your meal or to cook.
5. Your cellar will always be well supplied with beautiful bottles of 75cl beers. (all beers with cork are kept between 2 and 10 years)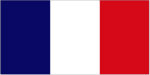 Recevez 3 belles bouteilles de bière de 75 cl tous les mois, livrées chez vous, pendant 3 mois: goûtez 3 nouvelles bières tous les mois pour 23 CHF par mois. Frais de livraison réduits. Commencez le mois prochain et obtenez vos 3 premières bouteilles de bière durant la première semaine du mois. Vous pourrez fixer votre jour de livraison directement avec le transporteur DPD.
Vos avantages:
1. Vous avez un prix très attractif: en moyenne 7.7 CHF TTC par bouteille de bière de 75cl
2. Vous bénéficiez de frais de livraison réduits. Vous recevrez vos bières tous les mois sans frais supplémentaires.
3. Vous aurez la belle surprise de découvrir de nouvelles bières artisanales tous les mois.
4. Vous serez toujours prêts à ouvrir une belle bouteille de bière de 75cl en apéritif, à déguster entre amis, pour acompagner votre repas ou pour cuisiner.
5. Votre cave sera toujours bien fournie de belles bouteilles de bières de 75cl. (toutes les bières avec bouchon se conservent entre 2 et 10 ans)
Erhalten Sie 3 schöne Bierflaschen 75 cl jeden Monat, zu Haus geliefert, für 3 Monate: probieren Sie 3 neue Biere jeden Monat für 23 CHF pro Monat. Reduzierte Versandkosten. Beginnen Sie nächsten Monat und erhalten Sie Ihre ersten 3 Bierflaschen in der ersten Woche des Monats. Sie können Ihren Liefertag direkt mit dem DPD-Carrier festlegen.
Ihre Vorteile:
1. Sie haben einen sehr attraktiven Preis: durchschnittlich 7.7 CHF inklusive Mehrwertsteuer Pro Bierflasche 75cl
2. Sie haben reduzierte Versandkosten. Sie erhalten Ihre Biere jeden Monat ohne Aufpreis.
3. Sie werden die schöne Überraschung haben, jeden Monat neue Handwerksbiere zu entdecken.
4. Sie werden immer bereit sein, eine schöne Bierflasche 75cl als Aperitif zu öffnen, mit Freunden zu genießen, Ihr Essen zu begleiten oder zu kochen.
5. Ihr Keller wird immer gut mit schönen Bierflaschen 75cl versorgt. (alle Biere mit Kork werden zwischen 2 und 10 Jahren aufbewahrt)