Style and Colour: IPA matured in pinot noir casks
Taste: Slightly bitter with a hint of woodiness.

Alcohol: 8.5 % ABV
Drinking Temperature: 8 - 10 ° C
Fermentation: High fermentation. 12 months maturing in pinot noir casks
Ingredients: Water, barley malt, hops, yeast.
The Brewery: Barfuss (barefoot in German) is located in Thurgau and was founded by the Swiss-American couple Karin and Bryan Patton.
Origin: In some mythologies, a character known as the Grim Reaper causes the victim's death by coming to collect that person's soul.

Food: Goes wonderfully well with spicy dishes
Keeping and Storage: The beer will keep for 2 years in the bottle, if well stored.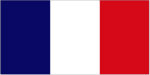 Style et couleur: IPA élevé en fûts de pinot noir
Goût: Légèrement amer avec une touche boisée.
Alcool: 8.5% ABV
Température de consommation: 8 - 10 ° C
Fermentation: Haute fermentation. 12 mois d'élevage en fût de pinot noir.
Ingrédients: Eau, malt d'orge, houblon, levure.
La Brasserie: Barfuss (pieds nu en allemand) est située en Thurgovie et est fondée par le couple suisse-américain Karin et Bryan Patton.
Origine: Dans certaines mythologies, un personnage connu sous le nom de Faucheuse (Grim) provoque la mort de la victime en venant chercher son âme.
Cuisine: Accompagne à merveille les plats épicés.
Conservation et stockage: La bière se conservera 2 ans dans la bouteille, bien stockée.
Stil und Farbe: IPA gereift in Pinot Noir-Fässern
Geschmack: Etwas bitter mit einem Hauch von Holz.
Alkohol: 8.5% ABV
Trinktemperatur: 8 - 10 ° C
Gärung: Obergärig. 12 Monate Reifung in Pinot Noir fässern
Zutaten: Wasser, Gerstenmalz, Hopfen, Hefe.
Die Brauerei: Barfuss befindet sich im Thurgau und wurde von dem schweizerisch-amerikanischen Ehepaar Karin und Bryan Patton gegründet.
Ursprung: In einigen Mythologien verursacht eine Figur, die als der Sensenmann (Grim) bekannt ist, den Tod des Opfers, indem sie kommt, um die Seele dieser Person einzusammeln.
Essen: Passt hervorragend zu würzigen Gerichten.
Aufbewahrung und Lagerung: Das Bier bleibt 2 Jahre in der Flasche, gut gelagert.