Style and Colour: Old Brown Beer with fresh oak leaf
Taste: Complexe blend of woody and green aroma's.
Alcohol: 6 % ABV
Drinking Temperature: 6 - 8° C
Fermentation: Top fermented beer with added oak leafs, hand picked in the summer, infused several months.

Ingredients: Water, malt, hops, yeast and oak leaf.
The Brewery: Brewery Verzet founded in 2011 in Anzegem, between Gent and Kortrijk in Belgium, by 3 youngsters having studied brewing science for their master year of biochemistry.

Origin: t Verzet" translates into English as "The Resistance"— and a desire to rail against the perceptions in the beer world of Belgium as slow-moving and traditional.
Keeping and Storage: The beer will keep for 10 years in the bottle, if well stored.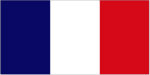 Style et couleur: Vieille brune avec des feuilles de chêne fraîches
Goût: Mélange complexe d'arômes boisés et verts.
Alcool: 6% ABV
Température de consommation: 6 - 8° C
Fermentation: Bière de fermentation haute avec ajout de feuilles de chêne, cueillie à la main en été, infusée plusieurs mois.
Ingrédients: Eau, malt, houblon, levure et feuille de chêne.
La Brasserie: Brasserie Verzet fondée en 2011 à Anzegem, entre Gand et Courtrai en Belgique, par 3 jeunes ayant étudié les sciences brassicoles pour leur master en biochimie.
Origine: t Verzet" se traduit en anglais par "The Resistance" - et un désir de s'insurger contre les perceptions du monde de la bière en Belgique comme lente et traditionnelle.
Conservation et stockage: La bière se conservera 10 ans dans la bouteille, bien stockée.
Stil und Farbe: Altbraunes Bier mit frischem Eichenblatt
Geschmack: Komplexe Mischung aus holzigen und grünen Aromen.
Alkohol: 6% ABV
Trinktemperatur: 6 - 8° C
Gärung: Obergäriges Bier mit Eichenlaubzusatz, im Sommer von Hand gepflückt, mehrmonatige Gärung.
Zutaten: Wasser, Malz, Hopfen, Hefe und Eichenblatt.
Die Brauerei: Die Brauerei Verzet wurde 2011 in Anzegem, zwischen Gent und Kortrijk in Belgien, von 3 Jugendlichen gegründet, die für ihr Masterjahr in Biochemie Brauwissenschaften studiert haben.
Ursprung: t Verzet" übersetzt ins Englische als "The Resistance" - und der Wunsch, sich gegen die Wahrnehmungen in der belgischen Bierwelt als langsam und traditionell zu wenden.
Aufbewahrung und Lagerung: Das Bier bleibt 10 Jahre in der Flasche, wenn es gut gelagert wird.