Style and Colour: Beer aged in 20-year-old cognac barrels.
Taste: Caramelized and woody notes with subtle cognac aromas on the finish.

Alcohol: 9.5 % ABV
Drinking Temperature: 10 - 12 °C
Fermentation: The beer remained for more than 6 months in oak barrels that had contained cognac for 20 years. The wood was therefore impregnated with cognac, which means that there was a transfer of aromas to the beer.
Ingredients: Mineral water, yeast, malts and hops.
The Brewery: The Val de Vendre brewery is located in Ollignies, Belgium. Founded by François Couvreur.
Origin: La Puregnac is the new creation (2019) of this Belgian microbrewery which revisits beer as some revisit dishes, combining tradition and creativity.
Food: Particularly appreciated as a dessert or digestive.
Keeping and Storage: The beer will keep for 3 years in the bottle, if well stored.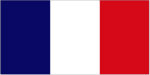 Style et couleur: Bière vieillie en barrique de cognac de 20 ans d'âge.
Goût: Notes caramélisées et boisées avec des arômes subtils de cognac en final.
Alcool: 9.5% ABV
Température de dégustation: 10 - 12 ° C
Fermentation: La bière est restée plus de 6 mois dans des futs de chêne ayant contenu du cognac pendant 20 ans. Le bois a donc été imprégné de cognac, ce qui fait qu'il y a eu un transfert des arômes vers la bière.
Ingrédients: Eau minérale, levure, malts et houblons.
La brasserie: La brasserie Val de Vendre est située à Ollignies, en Belgique. Fondée par François Couvreur.
Origine: La Puregnac est la nouvelle création (2019) de cette micro brasserie belge qui revisite la bière comme certains revisitent les plats, en mariant tradition et créativité.
Cuisine: Particulièrement appréciée en dessert ou en digestif.
Conservation et stockage : La bière se conservera 3 ans en bouteille, si elle est bien stockée.
Stil und Farbe: Das Bier reift in 20-jährigen Cognacfässern.
Geschmack: Karamellisierte und holzige Noten mit feinen Cognacaromen im Abgang.
Alkohol: 9.5% ABV
Trinktemperatur: 10 - 12° C
Gärung: Das Bier blieb mehr als 6 Monate in Eichenfässern, die 20 Jahre lang Cognac enthielten. Das Holz wurde daher mit Cognac imprägniert, was bedeutet, dass es zu einer Übertragung der Aromen auf das Bier kam.
Zutaten: Mineralwasser, Hefe, Malz und Hopfen.
Die Brauerei: Die Brauerei Val de Vendre befindet sich in Ollignies, Belgien. Gegründet von François Couvreur.
Ursprung: La Puregnac ist die neue Kreation (2019) dieser belgischen Kleinbrauerei, die das Bier als einige Wiederholungsgerichte wieder aufgreift und Tradition und Kreativität vereint.
Essen: Besonders beliebt als Dessert oder Digestif.
Aufbewahrung und Lagerung: Das Bier bleibt bei guter Lagerung 3 Jahre in der Flasche.
1 Review
Nice beers nice flavour and easy to drink.

Great beer