Style and Colour: Fruity, sweet and sour beer, made from beers aged in oak barrels.
Taste: Slightly acidulous with aromas of cherries.

Alcohol: 8.5 % ABV
Drinking Temperature: 6 - 8° C
Fermentation: Mixture of ripe beers in oak barrels. This bacterial action in the barrels is the main determinant of the taste and sour aroma characteristic of these beers aged in barrels, following the tradition of wine. Air slowly penetrates the wood and penetrates the beer, creating controlled oxidation. This process is very slow and produces a refreshing sour beer with a very fruity aroma.
Ingredients: Water, homemade yeast, pale and roasted malts, Saaz hops, natural cherry juice.
The Brewery: The De Brabandere brewery has been in the same family since 1894. Five successive generations of De Brabandere have held the reins. Located in west Flanders in Belgium. Specialised in barrel aged beers: all its barrel aged beers have spent a minimum of two years maturing in wood barrels.
Origin: Petrus is the reference of aged barrel beers.
Food: Ideal as an aperitif.
Keeping and Storage: The beer will keep for at least 2 years in the bottle, if well stored.
World Beer awards: Bronze Medal in 2015 and silver medal in 2019 and 2020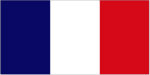 Style et couleur: Bière fruitée, aigre-douce, vieillie en fût de chêne.
Goût: Légèrement acidulé avec des arômes de cerises.
Alcool: 8.5% ABV
Température de consommation: 6 - 8° C
Fermentation: Mélange de bières mûries en fûts de chêne. Cette action bactérienne dans les fûts est le principal déterminant du goût et de l'arôme aigre caractéristique de ces bières vieillies en fûts, suivant la tradition du vin. L'air pénètre lentement dans le bois et pénètre dans la bière, créant une oxydation contrôlée. Ce processus se déroule très lentement et donne une bière aigre rafraîchissante avec un arôme très fruité.
Ingrédients: Eau, levure maison, malts pâles et rôtis, houblon Saaz, jus de cerises naturel.
La Brasserie: La brasserie De Brabandere fait partie de la même famille depuis 1894. Cinq générations successives de De Brabandere ont tenu les rênes. Située en Flandre occidentale en Belgique. Spécialisée dans les bières vieillies en fûts : toutes ses bières vieillies en fûts ont passé au moins deux ans dans des fûts en bois.
Origine: Petrus est la référence des bières vieillies en barriques.
Cuisine: Idéal à l'apéritif.
Conservation et stockage: La bière se conservera au moins 2 ans en bouteille, si elle est bien stockée.
World Beer Awards : Médaille de bronze en 2015 et d'argent en 2019 et 2020
Stil und Farbe: Fruchtiges, süß-saueres Bier, hergestellt aus Bieren, die in Eichenfässern gelagert werden.
Geschmack: Leicht säuerlich mit Kirscharomen.
Alkohol: 8.5% ABV
Trinktemperatur: 6 - 8° C
Gärung: Mischung aus reifen Bieren in Eichenfässern. Diese bakterielle Wirkung in den Fässern ist die wichtigste Determinante für den Geschmack und das saure Aroma dieser Biere, die in Fässern gelagert werden und der Tradition des Weins folgen. Die Luft dringt langsam in das Holz und in das Bier ein, wodurch eine kontrollierte Oxidation entsteht. Dieser Prozess ist sehr langsam und erzeugt ein erfrischend säuerliches Bier mit einem sehr fruchtigen Aroma.
Zutaten: Wasser, hausgemachte Hefe, helle und geröstete Malze, Saazer Hopfen, natürlicher Kirschsaft.
Die Brauerei: Die Brauerei De Brabandere gehört seit 1894 zur gleichen Familie. Fünf aufeinanderfolgende Generationen von De Brabandere haben die Leitung übernommen. Das Unternehmen befindet sich in Westflandern in Belgien. Spezialisiert auf fassgelagerte Biere: Alle seine fassgelagerten Biere haben mindestens zwei Jahre in Holzfässern gereift.
Ursprung: Petrus ist die Referenz für gealterte Fassbiere.
Essen: Ideal als Aperitif.
Aufbewahrung und Lagerung: Das Bier bleibt bei guter Lagerung mindestens 2 Jahre in der Flasche.
World Beer Awards: Bronzemedaille 2015 und Silbermedaille 2019 und 2020
If the usual sweet Kriek is to sweet for you and the sour beer is not your cup of tea- that's an excellent combo. Full of dark malt flavour, some sourness nicely balanced by cherry sweetness. Fantastic beer

doux mélange d'amertume et de fruit.