Style and Colour: Kriek Lambic style sparkling wine or champagne.
Taste: The delicate structure of the traditional sparkling wine enhances the cherry flavour and ensures a dry aftertaste and ripe cherry flavours with a touch of almond and wine.
Alcohol: 7 % ABV
Drinking Temperature: 8 - 10° C
Fermentation: The 'Kriekenlambiek Oud Beersel' which serves as a basis for the BZART Kriekenlambiek contains 400 g of cherries per litre undergoing fermentation in Lambic beer for six months. This kriekenambiek is then bottled by adding the 'liqueur de tirage' (tirage liqueur) consisting of sparkling wine yeast and sugar for the second fermentation. The beer then ages in bottles for at least nine months before its final maturation according to the 'Méthode Traditionnelle'. Through this process fine carbon dioxide develops, is maintained in the bottle and causes the Lambic beer to become effervescent. By applying 'remuage' (riddling) and 'dégorgement' (disgorging) the present yeast sediments are removed from the bottle.
Ingredients: Water, Cherries (400g per liter), Barley malt, Wheat, Hops
The Brewery: The brewery was founded in 1882 by Henri Vandervelden in Beersel, southwest of Brussels.
Origin: Lambic is a type of beer brewed in the Pajottenland region of Belgium southwest of Brussels. Brewed in Lembeek, the village that gave Lambic its name. It is fermented through exposure to wild yeasts and bacteria.
Food: It is an extraordinary aperitif and perfect to pair with dark chocolate preparations, blue-veined cheese, duck, game and all preparations with almonds. Bzart Kriekenlambiek is mentioned on the menu of renowned restaurants.
Keeping and Storage: The beer will keep for 10 years in the bottle, if well stored on its side.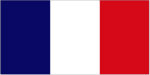 Style et couleur: Lambic Kriek de type vin mousseux ou champagne.
Goût: La structure raffinée du vin mousseux traditionnel met en valeur le goût de cerise et assure un arrière-goût sec et des saveurs de cerises mûres avec une touche d'amande et de vin.
Alcool: 7% ABV
Température de consommation: 8 - 10° C
Fermentation: Le Lambic appelé Kriekenlambiek Oud Beersel' qui sert de base pour le BZART Kriekenlambiek contient 400 g de griottes par litre qui fermentent pendant six mois dans le Lambic. Ce Lambic est mis en bouteille en y ajoutant la 'liqueur de tirage' qui se compose de levure de vin mousseux et de sucre pour la deuxième fermentation. Ensuite cette bière mûrit au moins durant neuf mois en bouteille et elle atteint sa maturation finale selon la 'Méthode Traditionnelle'. Durant ce processus, du gaz carbonique fin se développe, reste enfermé dans la bouteille et rend le Lambic effervescent. Par l'application du 'remuage' et du 'dégorgement', les levures présentes sont éliminées de la bouteille.
Ingrédients: Eau, griottes (400g par litre), malt d'orge, blé, houblon
La Brasserie: La brasserie a été fondée en 1882 par Henri Vandervelden à Beersel au Sud Ouest de Bruxelles.
Origine: Le Lambic est un type de bière brassée dans la région du Pajottenland en Belgique, au sud-ouest de Bruxelles. Elle est fermentée par exposition à des levures sauvages et à des bactéries.
Cuisine: Apéritif hors du commun et il se combine idéalement avec des plats contenant du chocolat noir, des fromages à pâte persillée (bleus), du canard, du gibier et toutes les préparations à base d'amandes. Le Bzart Kriekenlambiek fait partie de la carte de restaurants renommés.
Conservation et stockage: La bière se conservera 10 ans dans la bouteille, bien stockée (couchée).
Stil und Farbe: Kriek Lambic wie Sekt oder Champagner.
Geschmack: Die raffinierte Struktur des traditionellen Sekts unterstreicht das Kirscharoma und sorgt für einen trockenen Nachgeschmack und reife Kirscharomen mit einem Hauch von Mandel und Wein.
Alkohol: 7% ABV
Trinktemperatur: 8 - 10° C
Gärung: Der "Kriekenlambiek Oud Beersel", der als Grundlage für den BZART Kriekenlambiek dient, enthält 400 g Kirschen pro Liter, die sechs Monate lang in Lambic-Bier vergoren werden. Dieses Kriekenambiek wird dann in Flaschen abgefüllt, indem der 'Liqueur de tirage' (Tiragelikör), bestehend aus Sekthefe und Zucker, für die zweite Gärung hinzugefügt wird. Anschließend reift das Bier mindestens neun Monate lang in der Flasche, bevor es nach der 'Méthode Traditionnelle' seine endgültige Reifung erfährt. Durch diesen Prozess entwickelt sich feine Kohlensäure, die in der Flasche gehalten wird und das Lambic-Bier zum Sprudeln bringt. Durch "Remuage" (Rütteln) und "Dégorgement" (Degorgieren) werden die vorhandenen Hefesedimente aus der Flasche entfernt.
Zutaten: Wasser, Sauerkirschen (400g pro Liter), Gerstenmalz, Weizen, Hopfen
Die Brauerei: Die Brauerei wurde 1882 von Henri Vandervelden in Beersel, südwestlich von Brüssel, gegründet.
Ursprung: Lambic ist eine Biersorte, die in der Region Pajottenland in Belgien südwestlich von Brüssel gebraut wird. Gebraut in Lembeek, dem Dorf, das Lambic seinen Namen gab. Es wird durch die Einwirkung von Wildhefen und Bakterien fermentiert.
Essen: Er ist ein außergewöhnlicher Aperitif und passt perfekt zu Zubereitungen aus dunkler Schokolade, Blauschimmelkäse, Ente, Wild und allen Zubereitungen mit Mandeln. Bzart Kriekenlambiek wird auf der Speisekarte von renommierten Restaurants erwähnt.
Aufbewahrung und Lagerung: Das Bier bleibt 10 Jahre in der Flasche, wenn es gut gelagert und horizontal gelagert wird.
Das Oud Beesel Bzart Kriekenlambiek ist ein spritziges, saures Bier mit Kirschen-Geschmack. Toll im Mund, anhaltend im Gaumen - und damit kann man Biermuffel "hinter dem Ofen hervorholen"!