Style and Colour: Brown beer of Flanders, aged for one year in oak casks that previously contained Gamaret, a red wine whose grape variety is native to the Geneva region.
Flavour: Beer that is both acidic and balanced. Typical aromas of lambic beer, accompanied by red fruits and wild notes on a malty base. Acidic attack with pleasant flavours of grains, red fruits and bread.
Alcohol: 7.8% ABV
Tasting temperature: 8 - 10 ° C
Fermentation: First fermentation with a top fermentation brewing yeast followed by a second fermentation with wild yeasts and bacteria.
Ingredients: Water, barley, wheat, hops, yeast.
The Brewery: La Cave Microbrasserie was founded by Yann Bulciolu in 2017, on the fringes of his law studies and is located in the shallows of an old building typical of the Geneva region. Each brew is unique and limited to 120 litres. The recipes, carefully prepared by the master brewer, change according to his thirst and that of his guests.
Origin: After the 2017 harvest, Anthony Fonjallaz, wine-grower and wine-maker of the Cave du Chambet, cleared a barrel that had just been emptied of its Gamaret. It didn't take much longer for the brewer to grab it and fill it again, this time to raise an Oud Bruin, for a year.
Cooking: Enjoy with a lamb stew, your favourite blue cheese or a good dish of fried mussels.
Storage and conservation: To be kept in bottle for about ten years in optimal cellar conditions.
Awards: Sios Trophy 2019 (2nd place), Brau- und Rauchshop Beercontest 2019 (3rd), ArtMalté 2017 Competition (3rd)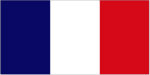 Style et Couleur: Bière brune des Flandres, élevée un an en fût de chêne ayant précédemment contenu du Gamaret, vin rouge dont le cépage est originaire de la région genevoise.
Goût: Bière à la fois acide et équilibrée. Arômes typiques de bière lambic, accompagnés de fruits rouges et de notes sauvages sur une base maltée. Attaque acide avec d'agréables saveurs de grains, de fruits rouges et de pain.
Alcool: 7,8% ABV
Température de dégustation: 8 - 10 ° C
Fermentation: Première fermentation grâce à une levure brassicole de haute fermentation suivie d'une deuxième fermentation à l'aide de levures sauvages et bactéries.
Ingrédients: Eau, orge, blé, houblon, levure.
La Brasserie: La Cave Microbrasserie est fondée par Yann Bulciolu en 2017, en marge de ses études de droit et est située dans les bas-fonds d'une vieille bâtisse typique de la région genevoise. Chaque brassin est unique et limité à 120 litres. Les recettes, soigneusement confectionnées par le maître-brasseur, changent au gré de sa soif et de celle de ses hôtes.
Origine: Après les vendanges 2017, Anthony Fonjallaz, vigneron-encaveur de la Cave du Chambet, débarrassait une barrique tout juste vidée de son Gamaret. Il n'en fallut pas plus pour que le brasseur s'en empare et la remplisse à nouveau, cette fois pour y élever une Oud Bruin, pendant un an.
Cuisine: A déguster avec une souris d'agneau, votre fromage bleu préféré ou un bon plat de moules frites.
Conservation et stockage: A conserver en bouteille pendant une dizaine d'années dans des conditions optimales de cave.
Récompenses : Sios Trophy 2019 (2ème place), Brau- und Rauchshop Beercontest 2019 (3ème), Concours ArtMalté 2017 (3ème)
Stil und Farbe: Braunes Bier aus Flandern, das ein Jahr lang in Eichenfässern gelagert wurde, die früher Gamaret enthielten, einen Rotwein, dessen Rebsorte aus der Genfer Region stammt.
Geschmack: Bier, das sowohl sauer als auch ausgewogen ist. Typische Aromen von Lambic-Bier, begleitet von roten Früchten und wilden Noten auf malziger Basis. Säureangriff mit angenehmen Aromen von Getreide, roten Früchten und Brot.
Alkohol: 7,8% ABV
Verkostungstemperatur: 8 - 10 ° C
Gärung: Erste Gärung mit einer obergärige Brauhefe, gefolgt von einer zweiten Gärung mit Wildhefen und Bakterien.
Zutaten: Wasser, Gerste, Weizen, Hopfen, Hefe.
Die Brauerei: La Cave Microbrasserie wurde 2017 von Yann Bulciolu am Rande seines Jurastudiums gegründet und befindet sich in den Untiefen eines für die Region Genf typischen Altbaus. Jedes Gebräu ist einzigartig und auf 120 Liter limitiert. Die vom Braumeister sorgfältig zubereiteten Rezepte ändern sich je nach seinem Durst und dem seiner Gäste.
Herkunft: Nach der Ernte 2017 räumte Anthony Fonjallaz, Winzer und Winzer der Cave du Chambet, ein Fass, das gerade von seinem Gamaret geleert worden war. Es dauerte nicht lange, bis der Brauer es ergatterte und wieder füllte, diesmal, um einen Oud Bruin zu züchten, für ein Jahr.
Kochen: Genießen Sie es mit einer Lammmaus, Ihrem Lieblingsschimmelkäse oder einem guten Gericht mit gebratenen Muscheln.
Lagerung und Aufbewahrung: In der Flasche für ca. zehn Jahre unter optimalen Kellerbedingungen aufbewahren.
Awards: Sios Trophy 2019 (Platz 2), Brau- und Rauchshop Bierwettbewerb 2019 (Platz 3), ArtMalté 2017 Wettbewerb (Platz 3)