Style and Colour: Dark blond IPA beer.
Taste: Hints of citrus, a delicious fruity aroma and a pleasant bitterness.
Alcohol: 7% ABV
Drinking Temperature: 6 - 8°C
Fermentation: It undergoes a second fermentation in the bottle.
Ingredients: Water, barley malt, hops Merkur (DE), Nelson (NZ) and Citra (US), yeast.
The Brewery: Viven is an artisanal brewery located in Damme near to Bruges, in Belgium, founded in 2003 by Tony Train, who took over Kapel van Viven from Willy de lobel.
Origin: Viven Imperial IPA came from the westcoast of America but is brewed in Flemish style
Food: Bitter beers do work well with fried, spicy or salty foods.
Keeping and Storage: It can be stored for 2 years.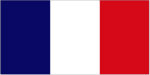 Style et couleur: Bière IPA blonde foncée.
Goût: Des notes d'agrumes, un délicieux arôme fruité et une agréable amertume
Alcool: 7% ABV
Température de consommation: 6 - 8° C
Fermentation: Elle subit une deuxième fermentation dans la bouteille.
Ingrédients: Eau, malt d'orge, houblon Merkur (DE), Nelson (NZ) and Citra (US), levure.
La brasserie: Viven est une brasserie artisanale située à Damme près de Bruges, en Belgique, fondée en 2003 par Tony Train, qui a repris Kapel van Viven de Willy de Lobel.
Origine: Viven Imperial IPA est originaire de la côte ouest de l'Amérique mais est brassée dans le style flamand
Cuisine: les bières amères se marient bien avec les aliments frits, épicés ou salés.
Conservation et stockage: Elle peut être stockée pendant 2 ans.
Stil und Farbe: Dunkelblondes IPA-Bier.
Geschmack: Noten von Zitrusfrüchten, ein leckeres fruchtiges Aroma und eine angenehme Bitterkeit
Alkohol: 7% ABV
Trinktemperatur: 6 - 8° C
Gärung: Es wird eine zweite Gärung in der Flasche durchgeführt.
Zutaten: Wasser, Gerstenmalz, Hopfen Merkur (DE), Nelson (NZ) and Citra (US), Hefe.
Die Brauerei: Viven ist eine handwerkliche Brauerei in Damme in der Nähe von Brügge in Belgien, die 2003 von Tony Train gegründet wurde, der Kapel van Viven von Willy de Lobel übernahm.
Ursprung: Viven Imperial IPA stammt aus der Westküste Amerikas, wird aber flämisch gebraut.
Essen: Bittere Biere passen gut zu frittierten, würzigen oder salzigen Speisen.
Aufbewahrung und Lagerung: Es kann 2 Jahre gelagert werden.