Luxurious wooden box containing one large Westmalle Triple 75cl, one large Westmalle Double 75cl and 2 Westmalle glasses 25cl
The Brewery: The brewing of beer for the monks' own use commenced in 1856 in Abbay Westmalle. In 1933 the 'Trappistenbier' name was trademarked. Only beers made by monks in an Abbaye can take the name "Trappist".
Keeping and Storage: The beer will keep for 2 years in the bottle, if well stored.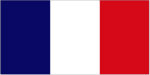 Coffret luxueux en bois contenant une grande Westmalle Triple 75cl, une grande Westmalle Double 75cl et 2 verres Westmalle 25cl.
La Brasserie: Le brassage de la bière pour l'usage propre des moines a commencé en 1856 à l'Abbaye de Westmalle. En 1933, le nom 'Trappiste' a été déposé. Seules les bières fabriquées par des moines dans une abbaye peuvent porter le nom de "trappiste".
Conservation et stockage: La bière se conservera 2 ans dans la bouteille, bien stockée.
Luxuriöse Holzkiste mit einem großen Westmalle Triple 75cl, einem großen Westmalle Double 75cl und 2 Westmalle Gläsern 25cl.
Die Brauerei: Das Brauen von Bier für den Eigenbedarf der Mönche begann 1856 in Abbay Westmalle. 1933 wurde der Name "Trappistenbier" geschützt. Nur Biere, die von Mönchen in einer Abtei hergestellt werden, dürfen den Namen "Trappist" tragen.
Aufbewahrung und Lagerung: Das Bier bleibt 2 Jahre in der Flasche, wenn es gut gelagert wird.