IPA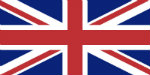 IPA (India Pale Ale), invented by the British during their efforts to colonize India and send their beers to India. Extreme temperatures and prolonged storage without refrigeration resulted in spoiled beer on the trip. In order to better preserve the beer, the British increased the alcohol and hops levels (hops is a powerful antioxidant). Beer lovers loved this overwhelming bitterness.. The IPA was born.
The IPA range will continue to expand over the coming months. Check back frequently. Feel free to ask me for a beer reference you would miss.
ABV 7 - 9%
IPA (India Pale Ale), erfunden von den Briten während ihrer Bemühungen, Indien zu kolonisieren und ihre Biere zu verschicken. Extreme Temperaturen und längere Lagerung ohne Kühlung führten zu verdorbenem Bier auf der Reise. Die Briten erhöhten den Alkohol- und Hopfengehalt, um das Bier besser zu konservieren (Hopfen ist ein starkes Antioxidans). Bierliebhaber liebten diese überwältigende Bitterkeit. Die IPA war geboren.
Das IPA-Sortiment wird in den kommenden Monaten weiter ausgebaut. Schauen Sie regelmäßig vorbei. Zögern Sie nicht, mich nach einer Bierreferenz zu fragen, die Sie vermissen würden.
ABV 7 - 9%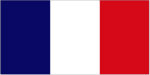 IPA (India Pale Ale), inventé par les Britanniques lors de leurs efforts pour coloniser l'Inde et y envoyer leurs bières. Les températures extrêmes et le stockage prolongé sans réfrigération ont entraîné une bière avariée pendant le voyage. Les Britanniques ont augmenté les niveaux d'alcool et de houblon afin de mieux préserver la bière (le houblon est un anti-oxydant puissant). Les amateurs de bière ont adoré cette amertume prépondérante. La IPA est née.
La Gamme de IPA va continuer à s'agrandir au fil des mois. Revenez-voir fréquemment. N'hésitez pas à me demander une référence de bière qui vous manquerait.
ABV 7 - 9%