Brown Beer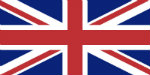 Brewers in London were the first to use the term "brown ale" in the late 17th century. Back then, brown ales were lightly hopped, and brewed mostly from brown malt. Nowadays, there are many styles, light to strong, cold to room temperature.
The range of brown beers will continue to expand over the coming months. Check back frequently. Feel free to ask me for a beer reference you would miss.
ABV 6 - 11%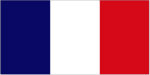 Les brasseurs à Londres ont été les premiers à utiliser le terme «bière brune» à la fin du 17ème siècle. À l'époque, les bières brunes étaient légèrement houblonnées et brassées principalement à partir de malt brun. De nos jours, il existe de nombreux styles de bières brunes, légères à fortes, fraîches à tempérées.
La Gamme de bières brunes va continuer à s'agrandir au fil des mois. Revenez-voir fréquemment. N'hésitez pas à me demander une référence de bière qui vous manquerait. ABV 6 - 11%
Brauereien in London waren die ersten, die den Begriff "Brown Ale" im späten 17. Jahrhundert verwendeten. Damals wurden braune Ales leicht gehopft und hauptsächlich aus braunem Malz gebraut. Heutzutage gibt es viele Stile, von hell bis stark, kalt bis Raumtemperatur.
Das Angebot an Braunbieren wird in den kommenden Monaten weiter ausgebaut. Schauen Sie regelmäßig vorbei. Zögern Sie nicht, mich nach einer Bierreferenz zu fragen, die Sie vermissen würden.
ABV 6 - 11%