Trappist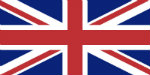 Trappist beers are abbey beers that are still brewed by Trappist monks.
The designation is protected and in order to obtain it, the beer must meet strict criteria.
1. The brewing of the beer must take place inside the monastery.
2. The beer must be brewed by the Trappist monks, occupying the monastery.
3. The profits from the sale of Trappist beer must be used for the proper religious functioning of the monastery, and any surplus must be dedicated to charitable and social works.
ABV 7 - 11%
Trappistenbiere sind Abteibiere, die noch immer von Trappistenmönchen gebraut werden.
Die Bezeichnung ist geschützt, und um sie zu erhalten, muss das Bier strenge Kriterien erfüllen.
1. Das Brauen des Bieres muss im Kloster stattfinden.
2. Das Bier muss von den Trappistenmönchen gebraut werden, die das Kloster besetzen.
3. Der Gewinn aus dem Verkauf von Trappistenbier muss für das ordnungsgemäße religiöse Funktionieren des Klosters verwendet werden, und der Überschuss muss für karitative und soziale Zwecke verwendet werden.
ABV 7 - 11%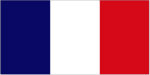 Les bières trappistes sont des bières d'abbaye encore et toujours brassées par des moines trappistes.
L'appellation est protégée et pour pouvoir l'obtenir, la bière doit remplir des critères strictes.
1. Le brassage de la bière doit se faire à l'intérieur du monastère.
2. La bière doit être brassée par les moines trappistes, occupant le monastère.
3. Les gains de la vente de la bière trappiste doivent servir au bon fonctionnement religieux du monastère, et le surplus éventuel doit être dédié aux oeuvres caritatives et sociales.
ABV 7 - 11%