Oud Bruin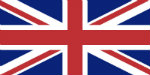 Oud Bruin (Old Brown), also known as Flanders Brown, is a style of beer originating from the Flemish region of Belgium. The Dutch name refers to the long aging process, up to a year.
Oud Bruin (altbraun), auch bekannt als Flandern Brown, ist eine Biersorte aus der flämischen Region Belgiens. Der niederländische Name bezieht sich auf den langen Alterungsprozess, bis zu einem Jahr.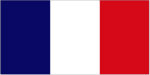 Oud Bruin (Vieille brune), également connu sous le nom de Flanders Brown, est un style de bière originaire de la région flamande de Belgique. Le nom néerlandais fait référence au long processus de vieillissement, jusqu'à un an.