Awards beer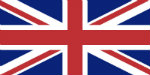 The World Beer Awards and World Beer Challenge are the global awards selecting the very best beers in all the international recognised styles.
ABV 2% - 13%
Die World Beer Awards und World Beer Challenge sind die globalen Auszeichnungen, bei denen die Besten Biere aller international anerkannten Stile ausgewählt.
ABV 2% - 13%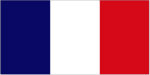 Les World Beer Awards et World Beer Challenge sont des récompenses qui sélectionnent les meilleures bières de tous les styles reconnus au niveau international.
ABV 2% - 13%