Abo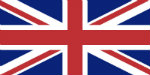 Discover 3 or 6 different premium beers of 75 cl every month (ABV 2 - 11%), at a very attractive price. Deliveries scheduled at the beginning of the month (unless otherwise specifically requested).
No automatic renewal: at the end of the subscription, you will decide whether or not you want to continue. Without a new subscription order from you, the subscription will stop.
In case of prolonged absence, you can delay delivery by sending an e-mail to ib@beermyguest.ch indicating the week during which you wish to receive your beers.
For the duration of your subscription, you will receive free delivery of all new orders, which will be delivered at the same time as your monthly box (with a special code).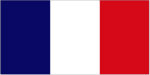 Découvrez chaque mois 3 ou 6 bières premium différentes de 75 cl (ABV 2 - 11%), à un prix très attractif. Livraisons prévues en début de mois (sauf demande différente spécifique).
Pas de renouvellement automatique: à la fin de l'abonnement, vous déciderez si vous voulez continuer ou non. Sans nouvelle commande d'abonnement de votre part, l'abonnement s'arrêtera.
En cas d'absence prolongée, vous pouvez retarder la livraison en envoyant un e-mail à ib@beermyguest.ch indiquant la semaine pendant laquelle vous désirez recevoir vos bières.
Pendant toute la durée de votre abonnement, vous bénéficierez de la livraison gratuite de toute nouvelle commande, qui sera livrée en même temps que votre boîte mensuelle (avec un code spécial).
Entdecken Sie 3 oder 6 verschiedene Premium-Biere von 75 cl pro Monat zu einem sehr attraktiven Preis (ABV 2 - 11%). Lieferungen, die zu Beginn des Monats geplant sind (sofern nicht ausdrücklich anders gewünscht).
Keine automatische Verlängerung: Am Ende des Abonnements entscheiden Sie, ob Sie fortfahren möchten oder nicht. Ohne eine neue Abonnementbestellung von Ihnen wird das Abonnement beendet.
Im Falle einer längeren Abwesenheit können Sie die Lieferung verzögern, indem Sie eine E-Mail an ib@beermyguest.ch senden, in der Sie die Woche angeben, in der Sie Ihre Biere erhalten möchten.
Für die Dauer Ihres Abonnements erhalten Sie bei jeder neuen Bestellung eine kostenlose Lieferung, die zeitgleich mit Ihrer Monatsbox (mit einem speziellen Code) zugestellt wird.